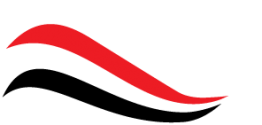 About Alexander Food Equipment Group
Improving the world of food retailing and preparation since 1962.
Serving the Southeastern U.S.
Through agreements with our equipment manufacturers, Alexander Food Equipment Group distributes premium commercial food service equipment to its clients, which include Food Retail Wholesalers and a network of Authorized Resellers.
Our distribution network encompasses the entire Southeastern section of the U.S., including: Alabama • Arkansas • Florida • Georgia • Louisiana • Mississippi • North Carolina • Oklahoma • South Carolina • Tennessee • Texas.
The equipment sales segments we serve includes:
Supermarkets
Grocery and Food Stores
Convenience Stores
Warehouse Clubs
Club Stores
Supercenters
Specialty Retailers
Wholesale & Retail Bakeries
Wholesale and Retail Meat, Seafood & Produce Markets
As an Authorized Retail Reseller for Hobart and several other brands, we provide equipment sales through our offices located in Winston-Salem, NC, Miami, FL, New Orleans, LA and Corpus Christi and Dallas, TX.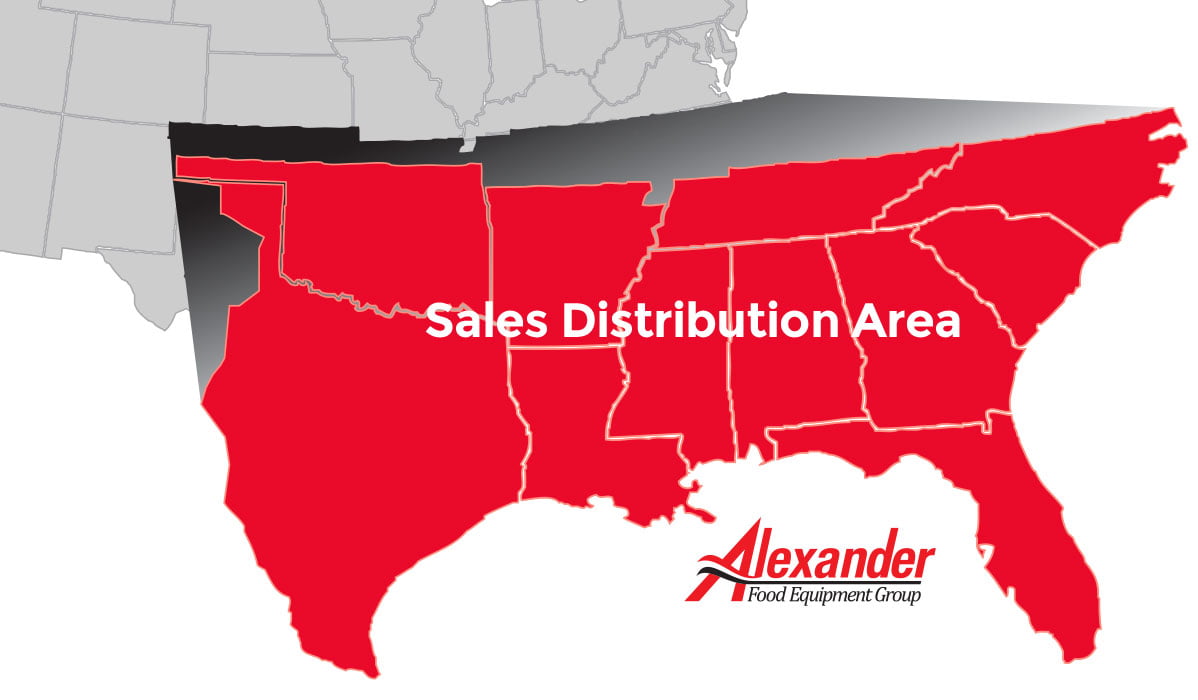 Our replacement parts and repair services are provided through our Winston-Salem, North Carolina office, and we serve the maintenance and repair needs for businesses located in the Greater Piedmont Triad area of Northwestern North Carolina.
Our mission is to improve the evolving world of food retailing and food preparation by helping our clients create better shopping and eating experiences for their customers.
Why partner with us?
When you choose the Alexander Food Equipment Group, you are choosing to do more than just purchase commercial food equipment. You are gaining a partner who has been working for over 55 years to earn the respect of the clients it serves by offering them more.
We work in helping our clients create better shopping and eating experiences for their customers. With the depth of product knowledge, we know what works for our clients' needs, and with our strategic partnerships with the best brands in the business, we're able to supply the right equipment, at the right time, at the right price.
Our Product Offering
Commercial Cooking Equipment: restaurant ranges; fryers, grills, steam cookers, breakfast equipment.
Commercial Refrigeration: reach-in and walk-in refrigerators and freezers; undercounter refrigerators and freezers; refrigerated prep tables; worktop refrigerators; ice makers.
Commercial Ovens: convection ovens; conveyor ovens, microwaves, combi ovens, roll-in rack ovens.
Food Hold Equipment: holding and proofing cabinets; food warmers, steam tables; cold food tables.
Commercial Food Preparation: deli meat slicers; scales; food processors; mixers; meat saws; dough presses; meat grinders.
Commercial Displays: Multi-temp islands, air curtains, spot merchandisers, specialty and impulse coolers; multi decks.
Commercial Food Equipment Service
In addition to offering superior quality food equipment, we also offer industry-leading service for all of the brands we carry, and many more that we don't. We also offer warranty service on many brands, including Hobart.
Our service area includes all of the Greater Piedmont Triad of North Carolina, including Winston-Salem, Greensboro, and High Point.
Giving back
Every quarter, a portion of proceeds from Alexander Food Equipment Group will support Feeding America, the Food Bank, and HOPE of Winston-Salem. Our desire is to improve the availability of healthy food for people who are reached by these organizations.